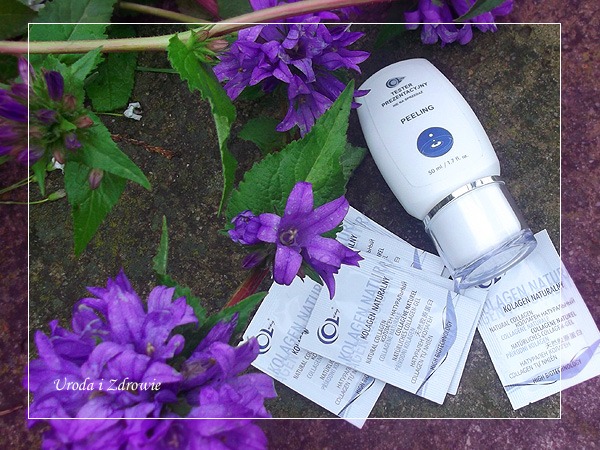 W ostatnim czasie dzięki uprzejmości portalu miałam przyjemność testować

Peeling Natural Collagen

oraz

Kolagen Naturalny Platinum

jako dopełnienie kuracji kolagenowej.
Produkty

kolagen

owe

już od kilku lat stanowią dla mnie idealną kurację przeciwstarzeniową, dlatego bardzo je cenię i ogromnie ucieszyła mnie możliwość poznania nowej linii kosmetycznej opartej właśnie na kolagenie naturalnym

. Do testów otrzymałam peeling o pojemności 50 ml oraz saszetki z

kolagen

em naturalnym

z rybich skór do jednorazowej aplikacji.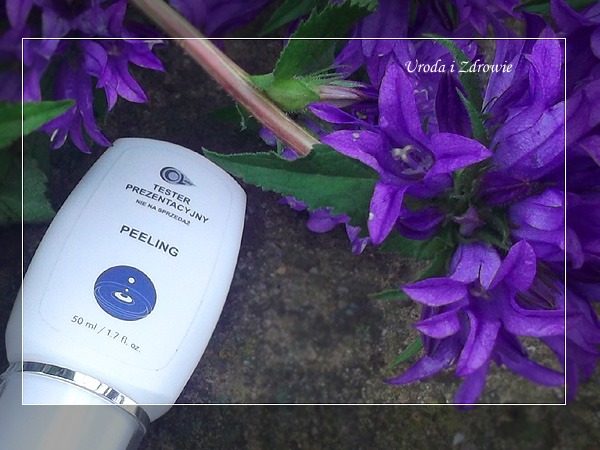 Peeling Natural Collagen
zaskoczył mnie ogromnie swoim bardzo delikatnym, kremowym zapachem, który od razu przypadł mi do gustu. Jego konsystencja jest dość zwarta, dlatego nie ma problemu z jego aplikacją i na pewno, nic nie ucieka przez palce, co mnie osobiście niezwykle drażni. Używałam peelingu do twarzy
, szyi i dekoltu oraz ramion, gdyż te partie ciała moim zdaniem najbardziej potrzebowały skutecznej regeneracji i zastrzyku odmładzającego.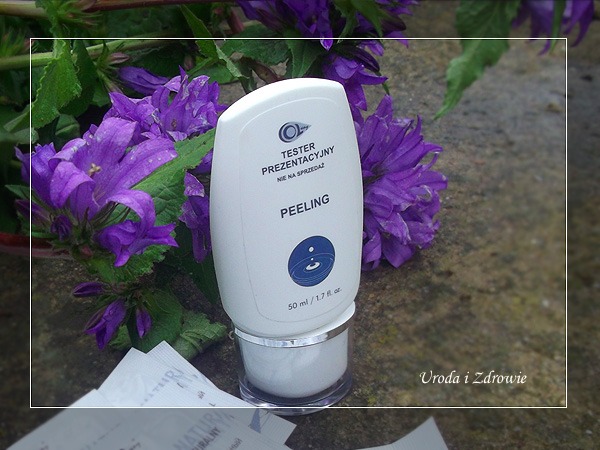 Drobnoziarnistość i delikatność peelingu nie były dla mnie przeszkodą, mam bowiem cerę naczynkową, co uniemożliwia stosowanie innych rodzajów kosmetyków złuszczających. Tutaj jednak bardzo delikatna konsystencja i drobinki złuszczające są tak idealnie skomponowane, że aplikacja i używanie są bardzo przyjemne, zupełnie zbliżone do peelingów typu enzymatycznego. To ogromna zaleta tego kosmetyku, którą chciałam bardzo wyraźnie podkreślić.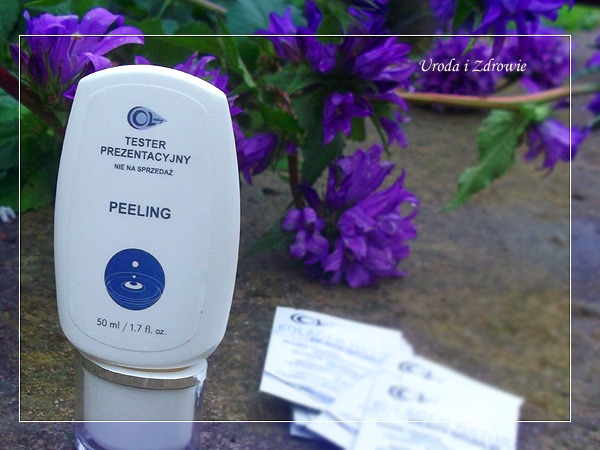 Peeling jest bardzo delikatny i przyjemny, a jego stosowanie nie podrażnia skóry, nie powoduje jej zaczerwienienia, ani nieprzyjemnego uczucia pieczenia czy ściągnięcia. Wspaniale złuszcza pozostawiając cerę odświeżoną i niezwykle gładką, przyjemną w dotyku i miękką. Po dłuższym stosowaniu cera staje się promienna i ożywiona, co moim zdaniem ogromnie poprawia samopoczucie oraz wygląd. Efekty są więc bardzo zadowalające, co w połączeniu z przyjemnością stosowania sprawia, że kosmetyk oceniam bardzo dobrze. Ogromnie jestem z niego zadowolona, dlatego z przyjemnością polecam, jako bardzo dobry kosmetyk także dla cery delikatnej.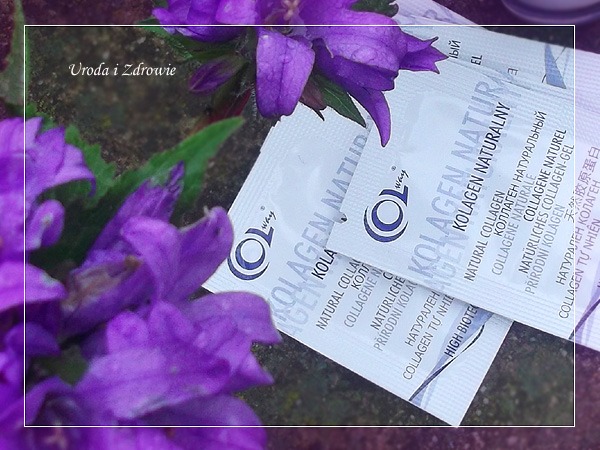 Kolagen

naturalny

morski z rybich skór (

Kolagen

Naturalny Platinum) także zaskoczył mnie ogromnie. Po pierwsze ma bardzo płynną konsystencję i dość trudno się go aplikuje i trzeba się bardzo starać aby nie wylać wszystkiego z saszetki. Wierzę, że w opakowaniu przeznaczonym do sprzedaży jest dozownik, który umożliwia łatwiejsze użytkowanie. Kosmetyk jest bezbarwny i bezwonny, po nałożeniu na twarz i szyję ładnie się wchłania. Jedna saszetka o pojemności 1,1 ml wystarcza na jednorazowe zastosowanie na twarz, szyję i dekolt. Nie powoduje podrażnień, ani efektu szczypania czy zbyt mocnego naciągania skóry.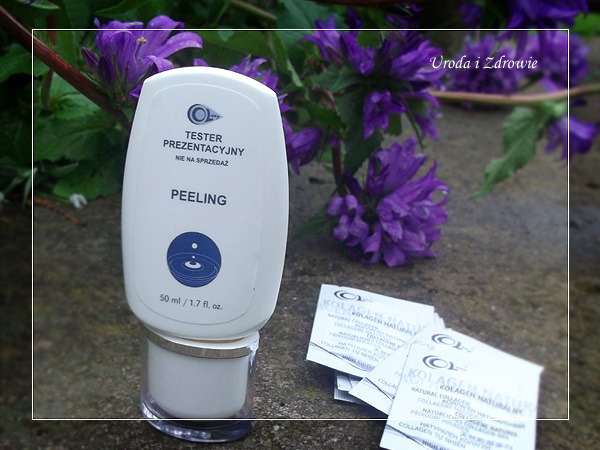 Efekt jest także zdumiewający. Cera staje się promienna i elastyczna, a po systematycznym stosowaniu zauważyłam delikatny efekt wygładzenia, szczególnie w okolicy oczu i szyi. Wspaniałe doświadczenie, które mnie ogromnie się spodobało – jak widać można przy pomocy dobrych kosmetyków odjąć sobie kilka lat i wyglądać promiennie i świeżo, po prostu pięknie. Aż miło zobaczyć swoje odbicie w lustrze, nawet z samego rana :)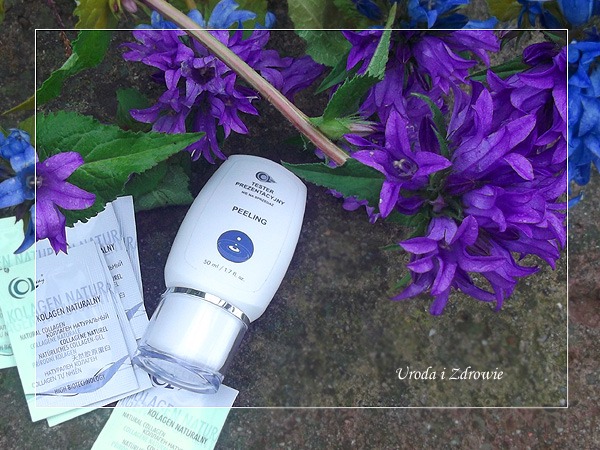 Jestem bardzo zadowolona

z zaobserwowanych efektów i ogromnie się cieszę, że mogłam poznać te produkty. To ogromna przyjemność mieć świadomość, że kosmetyki

, które poznajemy i stosujemy okazują się tak wspaniałe, a efekty ogromnie zadowalające.

Polecam linię kosmetyków z

kolagen

em

wszystkim kobietom, które zaczynają się uważnie przyglądać swojemu odbiciu w lustrze, a to co widzą, nie bardzo się im podoba.

Kolagen

jest cudowną bronią, która jest naprawdę skuteczna.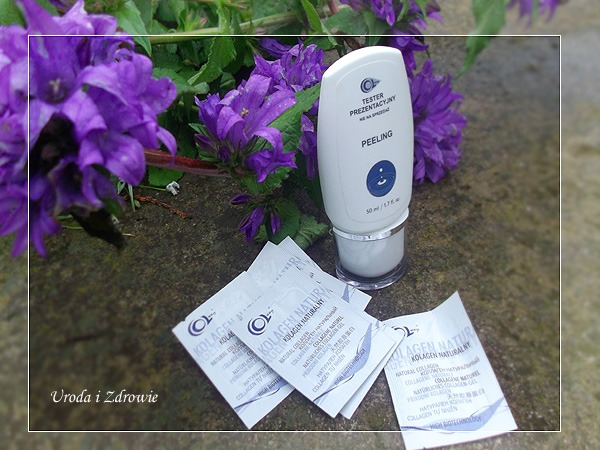 Więcej o produktach:
Test opublikowany: http://urodaizdrowie.pl/kosmetyki-z-naturalnym-kolagenem-sklep-kolagen66400-opinia